Trash in Cash in
Complete website guide
What can I recycle?
You will see a dropdown that shows you the materials you can recycle when you hover on the What can I recycle? item situated on the menu bar.
By clicking on any of the materials listed in the dropdown, you will be taken to a page dedicated to that material and find a breakdown of items that are made of it and are therefore recyclable.
Facts and benefits
Hovering on Facts and benefits shows a dropdown with the list of recyclable materials.
If you click on one of the materials, you will be taken to a page where you can find facts about recycling that specific material and the benefits thereof.
Rebate rates
To access the Rebate Information page, click the See Rebate Information button situated on the homepage or at the bottom of each recyclable material page.
Here you will find the price per kilogram of each of the recyclable materials.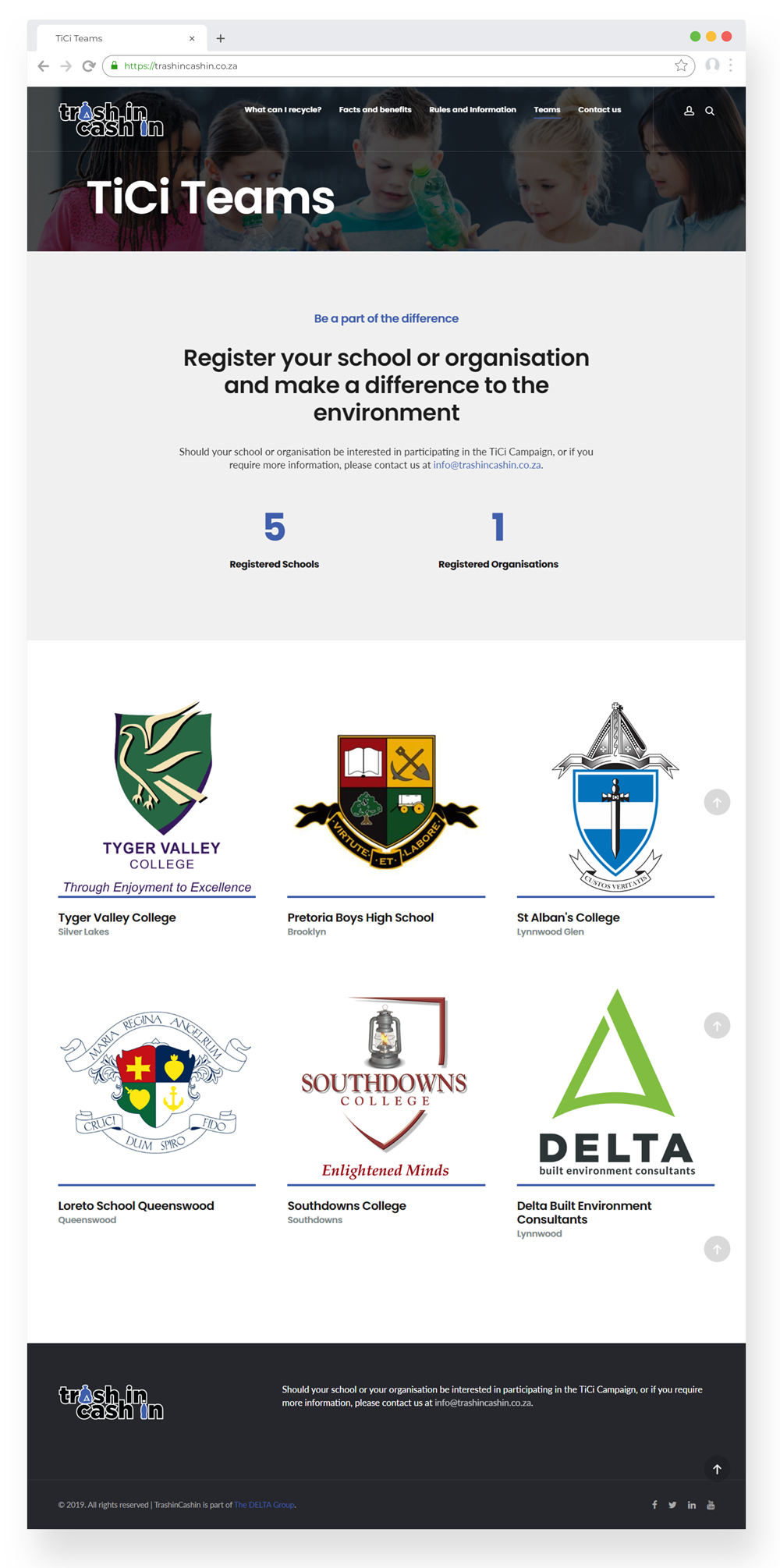 Teams
Clicking on the Teams item situated in the top menu bar takes you to the Teams page.
The  team page allows you to see all of the schools and organisations registered to take part in the Trash in Cash in recycling campaign.
Contact us
You can send us a message and/or find our contact information on the Contact us page.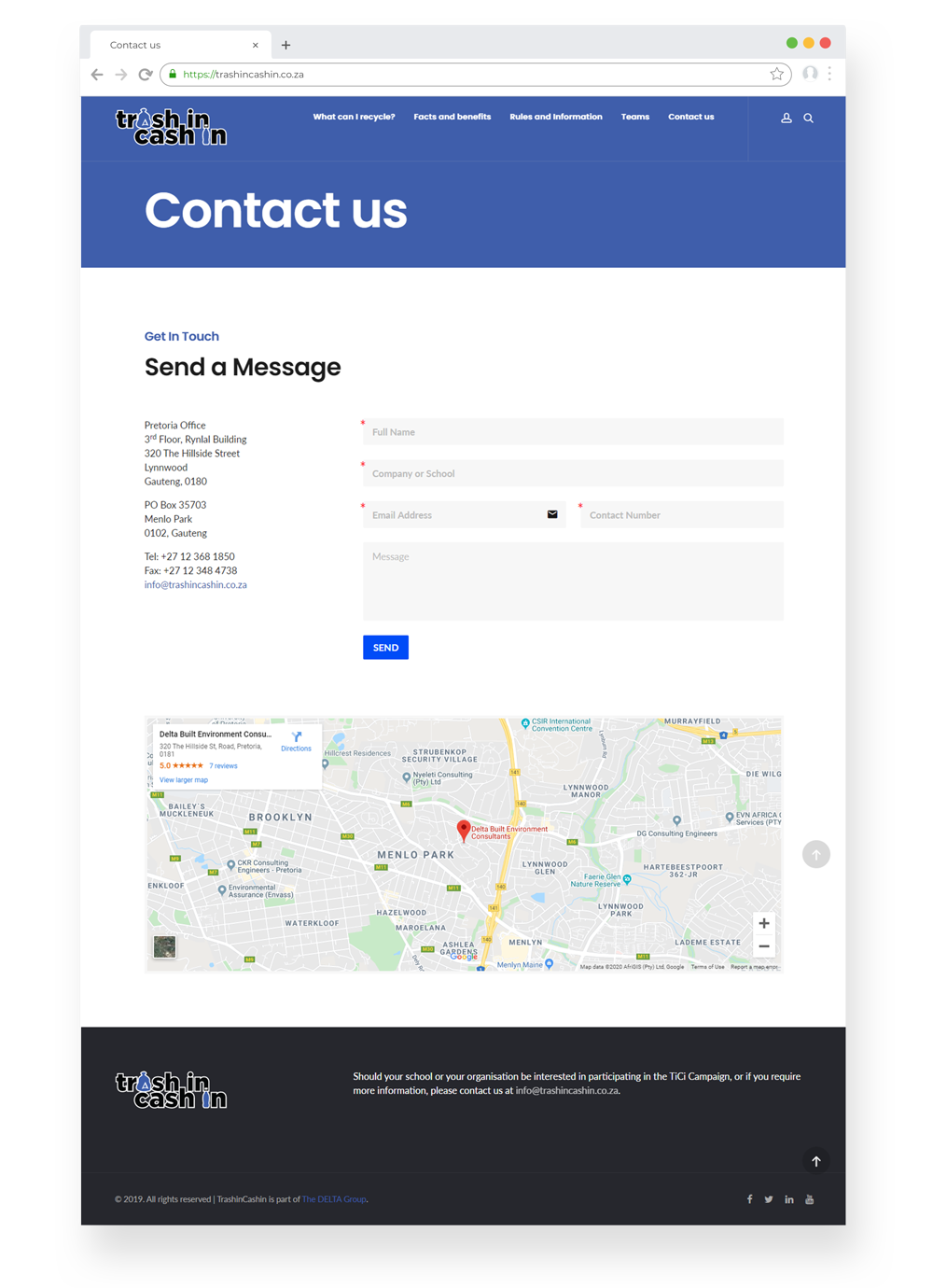 Rules and information
You will find the TiCi Rules and information if you scroll down to the rebate rates and rules section on the TiCi homepage or if you simply click on the Rules and information link in the menu bar.
You can read the rules and get more information about the campaign on this page.
How to log in
Follow the steps below to log into the TiCi website:
Click on the profile icon in the top right-hand corner of the home page.
Enter the username and password sent to you by Trash in Cash in.
Account Summary
Upon logging in, you will be taken to a page that will show you your monthly environmental impact for the current month, your submission summary and how much cash you are getting for your trash.
To print your account summary for a particular month, click on Print [Month] Results.
Profile
Clicking on the profile icon in the top right-hand corner while logged in will show a dropdown. In the dropdown, click on Profile to go to your profile page.
On this page you will have the option to change your profile picture by clicking on the picture and the option to change your password.